WINDOWS, DRIVEWAYS & PATIO CLEANING SWINDON
EXTERIOR CLEANING SERVICES
---
We have a wide range of exterior cleaning services throughout Swindon and Wiltshire
---
Nice Clean, the company that gives you clarity offer a range of services that keep your property clean, whilst at the same time delivering a service that you can be proud of.
At the centre of our ethos is excellent customer service and fantastic results, if you're not satisfied then we are not satisfied.
Nice Clean only use eco friendly products as we firmly believe in caring for the environment.
Serving Swindon and the surrounding areas of Wiltshire, our friendly staff will guarantee you the best service and reliability that meets your needs.
Nice Clean understand that people's lives are very busy these days so we'll always let you know when we're coming with a text message, and we'll complete the job with minimum fuss to an expert standard.
There are window cleaners and then there's professional window cleaners. For professional services, Swindon's Nice Clean has virtually every base covered, and not just for glass.
You get more than window cleaning, Swindon's Nice Clean will tackle virtually everything outdoors.
Let's look at problems facing a cleaner and reason's why you might not have employed one before. For a start, you might think yours are inaccessible.
There could be an adjoining property that is too close to allow a ladder to be erected, or there could be a conservatory in the way. It may seem too high up for a standard ladder, or there is a hipped roof porch blocking the line for a ladder.
Nice Clean specialise in this type of challenge and really relish in delivering a fantastic service in the most awkward property scenarios. Nothing gives greater satisfaction than achieving what to many might seem impossible.
Contact Nice Clean today and speak to one of our team about your exterior cleaning requirements. We are always available to give advice, provide a quotation or book a site visit.
KNOWLEDGE, EQUIPMENT & EXPERIENCE
Nice Clean have all the technical equipment needed of a professional cleaner, and a whole load more besides.
With extension poles, specialist brushes for cleaning conservatory roofs, and some of the most professional pressure washers available, they can transform an old driveway, patio or brick paving into looking like new again.
Check out the gallery of before and after photos to see what is being talked about. Ultimately, other than cleaning windows, Swindon-based Nice Clean have the knowledge, equipment and experience to know how to tackle even the most awkward and challenging tasks.
Of course, if you don't believe that, why not contact Nice Clean and give them a challenge – they never back down when presented with a chance to show just how good their work is.
Wilshires Exterior Cleaning Experts
Decontamination and Sanitation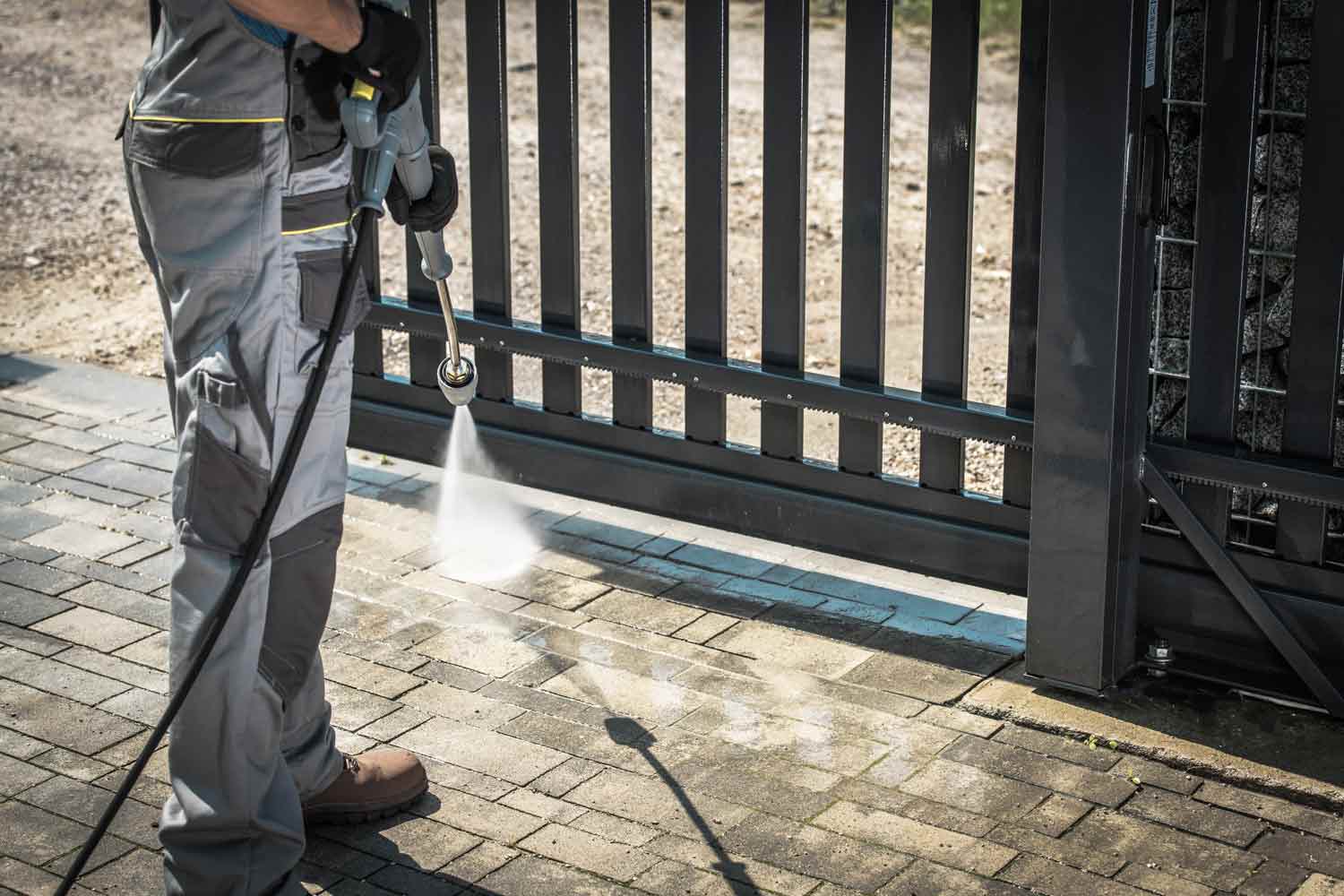 We will just need a few details from you first. Give us as much information as possible to enable us to accurately quote you.