WINDOWS, DRIVEWAYS & PATIO CLEANING SWINDON
EXTERIOR CLEANING SERVICES
---
We have a wide range of exterior cleaning services throughout Swindon and Wiltshire
---
Nice Clean, the company that gives you clarity. Professional property cleaning services focused on fantastic results, customer service and safety
At the centre of our ethos is excellent customer service and fantastic results; if you're not satisfied then nor are we.
Serving Swindon and the surrounding areas of Wiltshire, our friendly staff guarantee you the best service and reliability.
We will tackle virtually everything outdoors – and indoor windows.
As a professional, accredited, property cleaner, well trained staff, safety and environmental care are critical to us. We invest in regular staff, health & safety and cleaning product training to ensure safe and appropriate cleaning materials and technical equipment to reach and treat all areas of a property.
Our investment in well trained staff, suitable equipment and appropriate products means we can achieve what seems impossible. 
We can access areas ladders cannot – where an adjoining property is too close, a conservatory is in the way, there is a hipped roof porch or simply the area you wish to clean is too high. We specialise in this type of challenge and really relish delivering a fantastic service in the most awkward property scenarios. Nothing gives us greater satisfaction than achieving what to many might seem impossible.
Customer focused, we send text message reminders and complete the job, with minimum fuss, to an expert standard.
Contact Nice Clean today and speak to one of our team about your property cleaning requirements. We are always available to give advice, provide a quotation or book a site visit.
Check out our gallery of before and after photos to see what we can achieve for you.
We love a challenge – let us show you just how good our work is.
KNOWLEDGE, EQUIPMENT & EXPERIENCE
We have the knowledge, equipment, and experience to safely and professionally tackle even the most awkward and challenging tasks.
Professionally Accredited
We are a professional business and have been awarded numerous accreditations, including:
British Window Cleaning Academy (window cleaning and softwashing)
City & Guilds (softwashing technician)
Safe Contractor (annual accreditation for demonstrating and managing H&S)
PASMA (for erecting the safe use of towers)
Professionally Trained
Our staff are professionally trained to handle all manner of cleaning products and equipment. As a responsible cleaning company, we also invest in risk management and mitigation, including:
City & Guilds Training – Oil spills
City & Guilds Training – Fuel spills
City & Guilds Training – Chemical spills
Professional Equipment
We have invested in all the technical equipment needed of a professional cleaner, and a whole load more besides.
With extension poles, specialist brushes for cleaning conservatory roofs, and some of the most professional pressure washers and steam cleaners available, we can transform an old driveway, patio or brick paving to look like new again.
We have custom built softwashing systems for accurate spraying to ensure safe, sensible cleaning that achieves perfect results whilst protecting the environment.
We constantly follow the latest legislation, invest in training and update our working practices.
We use pure, ionic water systems for window cleaning to give a spot free finish. The water dissolves the dirt ions and is kind to the environment.
Our gutter vacuuming system can clear gutters 40 feet high from the safety of the ground.
Professional Products
We firmly believe in caring for the environment. All products are label compliant with supporting documentation and training.
Health & Safety (H&S)
We are very H&S minded and our H&S is reviewed regularly. We use a professional H&S advisor, so we are always up to date with legislation.
COSHH
We have COSHH assessments and safety data sheets for all products we use. All our products are safe.
Experience
Our founder has over 10 years of experience in the industry and is supported by a team of qualified, trained and friendly staff. We are all focused on making sure the customer gets what they want, without fuss, and with reminders of when we are coming.
Wilshires Exterior Cleaning Experts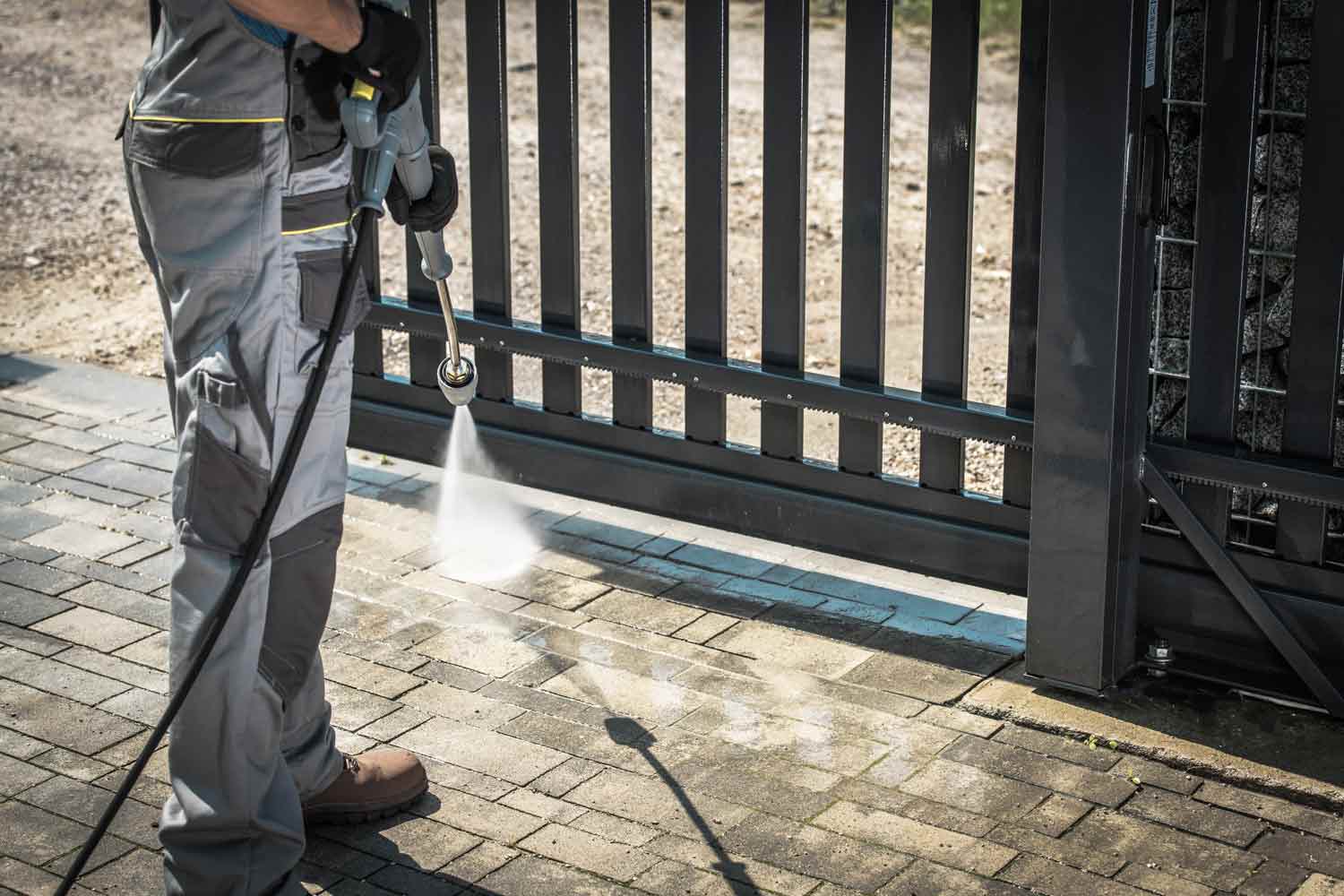 Alongside the professional, accredited cleaning, we are known and trusted by many in our local community. We like to think this is because of the way we behave both in and out of work.
We look after our customers. They trust us and we repay that trust. As an example, when we were pressure washing 90-year-old Margaret's driveway, we realised the path outside her front door was covered in algae. We didn't want her to slip and be hurt but we didn't want her to feel pressured into buying something extra, so we steam cleaned her path free of charge.
We also put something back into the community and have over the years sponsored a children's football team and a couple of professional snooker players.
We will just need a few details from you first. Give us as much information as possible to enable us to accurately quote you.