Affordable & Professional
commercial and domestiC BRICK & STONE CLEANING
Nice Clean Brick & Stone Cleaning
Whether you're looking for a professional stone clean to spruce up the look of your building, or to remove damaging deposits such as lichen or algae, Nice Clean have the knowledge, experience and equipment to carry out a thorough clean without causing immediate or long term damage.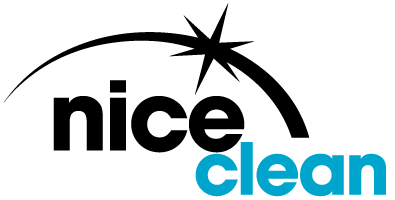 BRICK & STONE CLEANING
Our customers range from private home owners through to commercial clients, as well as local authorities, parishes and heritage buildings.
Building discolouration, the contributing factors
Typically, Nice Clean technicians encounter the following factors which contribute to the discolouration and neglected appearance of a building's facade:
General neglect: wear and tear that occurs over time
Harsh weather: damp or humid conditions, buildings close to the coast
Natural growths: algae, moss and other weeds, plants or fungi
Modern day pollutants: traffic film, carbon deposits
Pollution levels are increasing within towns and cities across the UK, resulting in residential and commercial buildings increasingly being exposed to pollutants that not only alter a building's appearance, but can also damage the architecture of a building.
Periodical brick and/or stone cleans not only restores a building's appearance but also helps to maintain a building's façade.
in Swindon, Abbey Meads, Bridgemead, Broome Manor, Cheney Manor, Churchward, Coleview, Covingham, Croft, Dorcan, Eastleaze, Eastmead, East Wichel, Eldene, Ferndale, Freshbrook, Gorse Hill, Grange Park, Greenbridge, Greenmeadow, Hawksworth, Haydon Wick, Kembrey Park, Kingsdown, Lawn, Liden, Marshgate, Moredon, Middleleaze, New Town, Nine Elms, North Star, Nythe, Oakley Park, Okus, Old Town, Park North, Park South, Peatmoor, Pembroke Park, Penhill, Pinehurst, Railway Village, Ramleaze, Raybrook Park, Rodbourne, Rodbourne Cheney, Rushey Platt, Shaw, South Leaze, Sparcells, South Marston, Stratton St Margaret, Upper Stratton, Lower Stratton, St Andrew's Ridge, Taw Hill, The Prinnels, Toothill, Walcot East, Walcot West, Westmead, Westlea, West Leaze, Windmill Hill 
"They were very polite and courteous and most of all they were professional."
Customer in Swindon May 2019
"Very pleased with work completed, Chris was a gentleman and would not hesitate to call him again. Highly recommended."
Customer in Swindon June 2018
"I am estatic with the work carried out by nice clean they have done a brilliant job I wouldn't ask anybody else to do this work! So polite and really listens! I will be finding more jobs to be done! Reasonably priced too!"
Customer in Swindon April 2018
We will just need a few details from you first. Give us as much information as possible to enable us to accurately quote you.