Affordable & Professional
domestiC CONSERVATORY CLEANING
Nice Clean Conservatory Cleaning
SWINDON CONSERVATORY CLEANERS
Nice Clean provide unbeatable conservatory cleaning in Swindon and Wiltshire.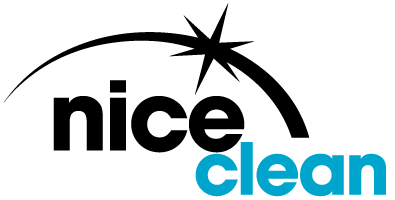 CONSERVATORY CLEANING
Nice clean conservatory cleaning are able to offer a soft clean for your conservatory, this will clean the conservatory very well and includes the roof which may be glass or polycarbonate.
Conservatory cleaning by Nice Clean can also be conducted as a deep clean which will remove any stubborn dirt in the features on top of the conservatory. Our conservatory cleaners will then rinse it down with pure H2O water.
A conservatory clean will only use eco friendly products ensuring there will be no harm to any surroundings.
Our specialists will not stand on your roof or use any harmful products for the clean.
in Swindon, Abbey Meads, Bridgemead, Broome Manor, Cheney Manor, Churchward, Coleview, Covingham, Croft, Dorcan, Eastleaze, Eastmead, East Wichel, Eldene, Ferndale, Freshbrook, Gorse Hill, Grange Park, Greenbridge, Greenmeadow, Hawksworth, Haydon Wick, Kembrey Park, Kingsdown, Lawn, Liden, Marshgate, Moredon, Middleleaze, New Town, Nine Elms, North Star, Nythe, Oakley Park, Okus, Old Town, Park North, Park South, Peatmoor, Pembroke Park, Penhill, Pinehurst, Railway Village, Ramleaze, Raybrook Park, Rodbourne, Rodbourne Cheney, Rushey Platt, Shaw, South Leaze, Sparcells, South Marston, Stratton St Margaret, Upper Stratton, Lower Stratton, St Andrew's Ridge, Taw Hill, The Prinnels, Toothill, Walcot East, Walcot West, Westmead, Westlea, West Leaze, Windmill Hill 
"Very efficient workers and did a fairly good job, the conservatory roof was very awkward to clean but they did a reasonable job"
Customer in Swindon June 2020
"Very responsive to emails. A pleasure to deal with, a good standard of work."
Customer in Swindon May 2018
"A really friendly man who completed a extremely professional job to a very high standard, would highly recommend A1"
Customer in Swindon May 2017
We will just need a few details from you first. Give us as much information as possible to enable us to accurately quote you.